What exactly is a Lead Generation Agency, and how do they work?

A lead generation agency works with your company to create personalized marketing ideas and particular campaigns designed to increase your conversions, sales, advertising clicks, and many more.

Multiple strategies exist to achieve goals, depending on your business needs. However, they include improving your brand's image, analyzing your target audience, and generating content consistently, which may sound overwhelming because it might not be your strong suit.

However, you can achieve your next business goal by using an agency's services, such as those of the best marketing agencies.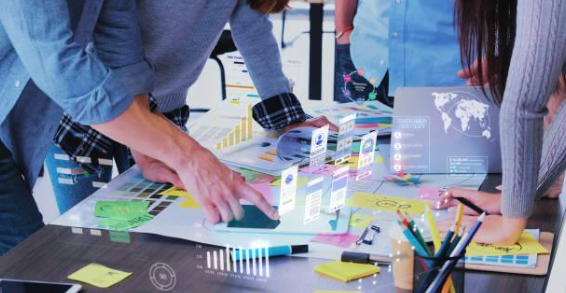 What does a lead generation agency do?
A lead generation agency helps businesses become more efficient by directly delivering warmed-up and qualified leads. Such companies will typically work in partnership with some businesses or websites.
A digital marketing agency helps your business generate leads in the online world. In the digital age, we have to enter keywords into a search engine to raise an entire wealth of businesses advertising that they hold the solution to our needs.
We may find these sites using a search engine or see an online ad on a social media platform. We click for more information and jump on a site where we more than likely enter our information, such as email address. This contact form is then forwarded to a person who will verify this information. The leads are then sent to the applicable company, ready for a sales force to close.
Lead generation needs a multiple-pronged attack. It requires you to nurture many lead sources; with many channels, they need their strategy.
Nowadays, having a successful small business is even more challenging in the digital era. Many will undergo a shortcoming in obtaining a constant flow of new leads. So, it isn't any admiration why many are now turning to lead generation agencies to help them.
How do lead generation agencies work?
A lead generation agency aggregates consumer and business information that it can then sell to a business wishing to purchase new leads. It uses different categories to organize the data, so it applies to the target market, and some may even organize leads depending on levels of 'warmth.'
A lead generation agency will typically offer several services, such as:
They tend to assemble leads by building a website and optimizing and maintaining it to attract visitors and obtain their information.
Lead generation agencies can target and personalize campaigns for your business. They will go on to nurture the leads and use other marketing techniques to obtain the information they need to identify the right leads who fit your business's buyer persona.
The databases they have will expedite this information so that they can quickly and easily identify the leads with buying intent. Several sources, such as public records, trade references, and print, digital & trade publications, gather information.
Strategies that work
The lead generation firm must establish which tools most apply to the industry. The following are some of the plans for successful lead generation.
1. Examine the target audience
There are several methods for generating leads, but the best strategies may vary by business. You must know as much as likely about your potential customers, from regulating who your target audience is to compassionate where they get their information. User research is the best way to attain this.
Google Analytics is an excellent place to start with your target audience. Look up your target audience and analyze what they speak about on the internet. Some of the demographics discovered may surprise you. Check if they are the exact demographics you are attempting to reach. If not, more user research is needed.
If you are the target marketer and are on social media, find out what they are speaking about on the web and use that to help improve the business.
2. Create a Brand Image
A lead generation agency will work with your company to create a clear and constant brand image. The agency aims to establish a robust online presence to reach those most likely interested in your service. They will then develop a marketing strategy and campaign to help build the brand.
The goal here is to uplift consumer awareness instead of just a business. The agency will run a market analysis focusing on your competitors. They will then generate a marketing campaign to increase brand awareness, including email campaigns, social media interaction, and other activities.
The agency will produce a detailed marketing budget outlining how much you will spend and what will incur additional costs. The goal of the agency is to expand brand awareness and reach. Overall, a brand strategy should be concentrated on a single goal.
3. Advertising agency
Lead generation firms work harder to increase awareness of their services and establish trust with potential new customers and clients. A lead generation agency will concentrate on developing various types of paid advertising campaigns that are direct, personalized, and relevant to potential customers. These campaigns include email marketing, banner ads, or magazine print ads.
4. Content Marketing
To generate leads, a lead generation agency creates content to drive traffic to websites, social media profiles, and landing pages. Content marketing is online marketing in which the company's website and blogs regularly publish online content.
This type of marketing's ultimate goal is to drive traffic and leads to a website or landing page. Companies that are successful invest in content marketing. However, content marketing is not solely the responsibility of a company's content marketing team. It is a collaborative effort between the marketing, sales, and web development teams.
Bottomline
If you want an agency that will provide you with actual leads that convert instead of impressions and clicks – Reda Marketing is for you. Our success comes from understanding how well our clients are growing their marketing results from their lead-generation strategies and helping them to become more effective.
Building a successful marketing campaign is delivering the right message to the proper buyer persona at the right time, using the correct channel, and providing value at every step of the journey to help keep them engaged.